The Tech, Ethics & Society (TES) minor provides students with an interdisciplinary opportunity to examine ethical and social dimensions of emerging digital technologies. The TES minor is open to any undergraduate interested in how the most pressing societal concerns – from democracy and truth to national security and human rights  – are now entangled with digital technologies. Students who minor in TES will become leaders in the socially responsible development, use, and governance of data and digital technologies. 
Program Overview
Leveraging Georgetown's unique strengths ethics and policy perspectives, the program includes exploration of: 
Tech policy and ethics 
Design justice
Algorithmic bias 
ICT for Development
Digital well-being
Feminist game studies
Misinformation 
AI governance
Block chain policy 
Internet history
Privacy and data protection
Surveillance capitalism
Platform regulation
Learning Goals
Appreciation of the scope of ethical, normative, and social issues implicated by emerging data and digital technologies;
An understanding of and facility with using normative concepts, frameworks, and methodologies for addressing those issues;
Exposure to and exploration of a range of specific topics, from contemporary or historical perspectives, of technology's transformative powers;
Literacy in issues around the ethics and governance of issues in data sciences and digital technologies
Curriculum and Requirements
Note: Effective Fall 2023, all main campus courses have been renumbered using a new 4-digit numbering system.

— https://schedule.georgetown.edu/course-renumbering-crosswalk/
Introduction to Tech, Ethics, and Society (PHIL-135)
1 philosophy course in digital ethics (e.g. PHIL-108 Data Ethics; PHIL-109 Ethical Challenges of AI; PHIL-110 Social Media & Democracy; PHIL-111 Ethics of Privacy; or PHIL-137  Ethics of Technology)
1 course in technology law or policy (e.g. CCTP-551 Global Cyber Policy; CCTP-658 Digital Law and Policy; CCTP-591 Free Expression and the Global Internet; STIA-334 Emerging Tech Policy)
3 TES electives (totaling at least 9 credit hours) such as ANTH-207 Love & Hate in the Digital Age; ANTH-209 Anthropology of Social Media; CATH-325 Facebook and Jesus; COSC-010 Intro. to Information Technology; ENGL-410 Death in the Digital Age; FMST-398 Gaming and Justice; INAF-455 National Security & Social Media; JOUR-367 Media Law in the Digital Age; JUPS-414 Justice & Technology; PHIL-152 Public Policy and Technology; PHIL-172 What Do Machines Know; PSYC-361 Children and Technology; SOCI-170 Social Networking; STIA-331 Disruptive Technology; STIA-409 Science, Technology and Soft Power; STIA-432 Technology and Intelligence.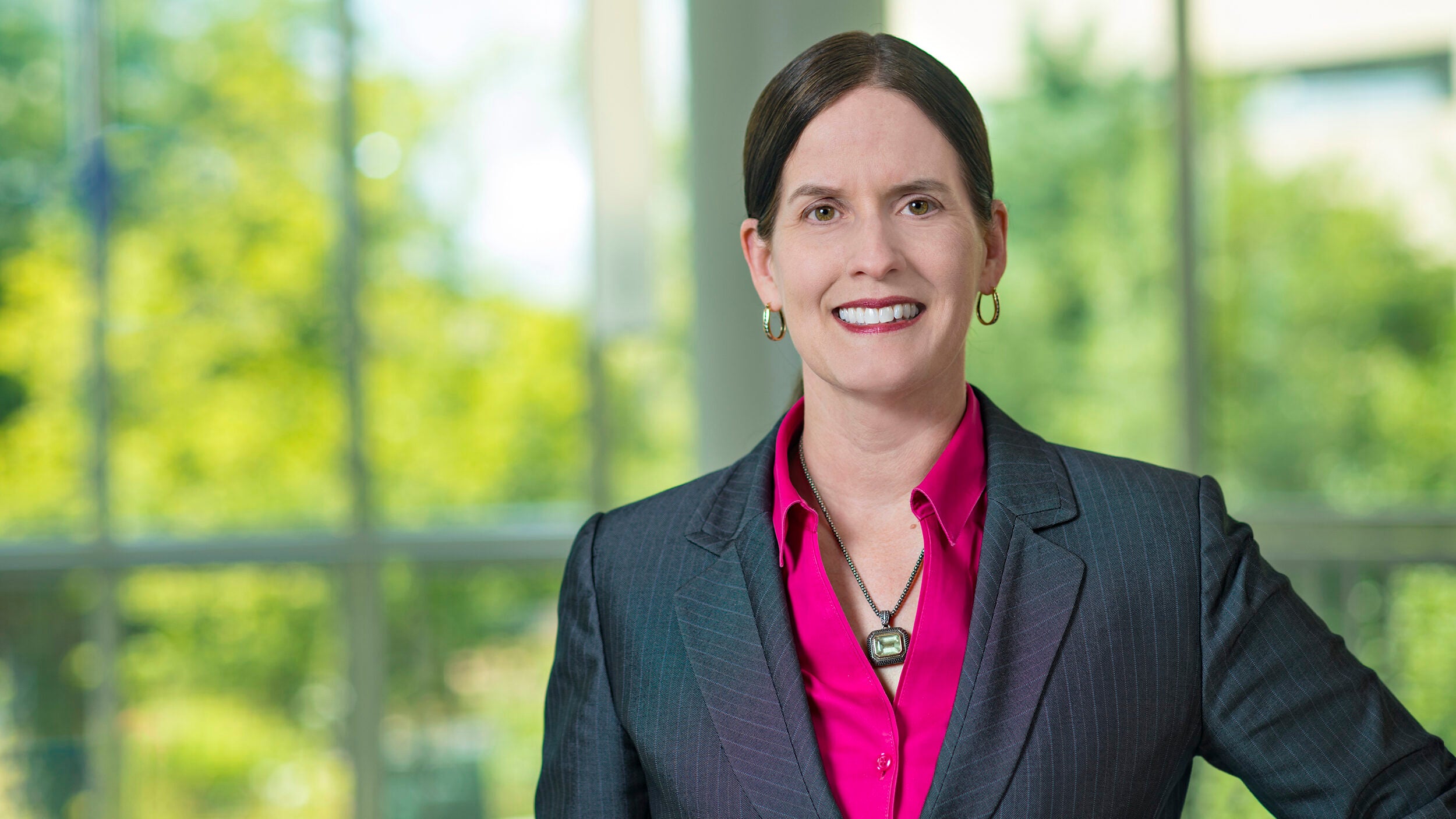 Meet the Director
Laura DeNardis, Ph.D., a globally-recognized technology and society scholar, is joining Georgetown University's faculty as the inaugural endowed Chair in Technology, Ethics, and Society in Georgetown University's College of Arts & Sciences.
Get to know Dr. DeNardis